Through our workshops and sessions, we have reached over 7Lakh population directly.
Reached over 3Million people worldwide through our websites.
2010 - Year of Starting ...

VChangeU was started with a group of friends from different professional walks who expressed their wish to contribute something good to the society.
We chose Tobacco and Alcohol control as our primary objective to work on since Tobacco menace was the single largest cause of avoidable deaths worldwide accounting over 6 million deaths. and unfortunately, alcohol has become more socially acceptable drink.
We raised awareness through our portal on Tobacco and Alcohol menace and soon we have expanded our ground activities to accordingly.
Our work got its recognition and we have received scholarship to attend and present our work in
"2nd National Conference on Tobacco or Health",
held at Tata Memorial Hospital, Mumbai. During 23
rd
to 25
th
Sept 2010.
Presence of Mohan Gupta for the duration of the conference was very supportive. Received encouraging support from Mira B Aghi during initial stage our work.
2011 – Year of Understanding ...

Attending National conference has given us an outlook, why the menace was unstoppable and existing Tobacco control policies and regulations hardly had any impact in curbing the menace for several decades.
We thought preventing Tobacco and Alcohol use among young people would give us an edge over its control and we have started our awareness sessions in schools and colleges. In the process of finding volunteers we found our first volunteer
Mr. Ujwal Srirangam of VJIT college.
To understand the menace among rural section we have attended and hosted our Tobacco and Alcohol Awareness Stall at "National Rural Youth Festival" held at Tata Institute of Social Sciences, Tuljapur – During 17th to 19th Jan-2011. Through this we could interact with many villagers and rural youth and we have provided de-addiction solutions to the target group. We could gather good number of student volunteers through multiple sessions in colleges. Mr Shiva of VJIT college joined us during Rural Youth Festival and supported our camapign.
We have organised public Awareness programme in association with "State Tobacco Control Cell" on "World No Tobacco Day" in Hyderabad on 31st May, 2011. With good number of student volunteers joining us for the day, the entire campaign was huge success to move forward. As we started and remained as self funded organisation, initial funding support for the campaigns from Santharam Madaka helped our activity to take the lead and was a way forward
Participated in advocacy workshop focused on "Effective Collaboration in Tobacco Control" organised by Andhra Pradesh State Tobacco Control Cell on 13th July, 2011. The workshop was attended by Vijay Bhasker and Santharam.
Participated and presented VChangeU ideas in "Global Adult Tobacco Survey-India Southern Regional Dissemination Seminar" organised by International Institute for Population Sciences on 03rd Sept, 2011. Good to see Naresh from VChangeU participating the event.
VChangeU
participated in
Diffusion 2011
organised by
Wadhwani Centre for Entrepreneurship Development
and
NET Impact Club
at
ISB
a capacity building workshop for non-profits at the ISB Campus, Hyderabad on Dec.
11-12, 2011. The workshop was able to justify its tagline "Business Skills for Social Impact", by
involving 30 participants form senior and middle management levels of 25 organisations from diversified
fields.
VChangeU participated in ConnectIT workshop in Hyderabad on 29th December 2011. With ConnectIT, NASSCOM Foundation further enhances the capabilities of NGOs and enable them to build a better infrastructure in their efforts to change lives.
2012 – Year of Learning ...

In our journey we learnt that most of the government agencies still work in the same old fashioned way with outdated approaches like printing thousands of copies of IEC materials on awareness and keeping them in offices for ages.
Organising two or three public events and inviting few politicians and media for showing that they are very active in addressing the cause and for protecting public health. We believe that we can make bigger impact with the support of Govt. officials if they come forward to work together.
We have conducted multiple Cancer Awareness Workshops for Students, Parents and community members of old city in Hyderabad. We conducted three sessions in different schools, the sessions organised by Prajwala organisation and self funded by VChangeU on 4th February of 2012.
Conducted "Students4Change" workshops for students and staff of "KG Reddy College of Engineering and Technology" Hyderabad on 3rd March 2012.
We developed multiple Innovative and Creative Posters & Videos highlighting how Tobacco Causes Health and Environmental damage.
We are totally ignored by State Tobacco control cell in recognising our efforts, contribution and activities in Tobacco control. We have learnt that there are stronger lobbies within the implementing agencies in Tobacco control which works for only media attention rather than addressing the cause. Even we are informed by officials not to bring our volunteers for World No Tobacco Day, this has come as a surprise for us and it was very clearly evident that implementing agencies work very closely with officials for the benefit of individuals rather than public interest.
Even at national level we learnt that there are huge differences and divide between several organisations that are working on Tobacco control.
Conducted Tobacco and Alcohol awareness campaign in Vidya Jyothi Institute of Technology & sciences during Phoenix 2012 a National Level Techno Cultural Fest on March 20 & 21 , 2012. Our volunteer Ujwal took the lead to organise the campaign.
We started thinking globally and our work submitted for world conference got selected and we have received scholarship for the "15th World Conference on Tobacco or Health" held in Singapore from 19th to 24th Mar-2012. For better exposure and learning we went as group Vijay Bhasker, Santharam and Mohan has attended the World conference.
We continued our efforts in Tobacco and Alcohol control and we got an opportunity to present our paper "Innovations in non-profit" in "Global Innovation Forum - 2012" organised by "Tata Institute of Social Sciences" and "Forum for Emotional Intelligences Learning" on 28th & 29th Sept, 2012 in Mumbai. Mohan Gupta, Vijay Bhasker and Ujwal has attended the event and our presentation was well received by National and International delegates and it has helped us in building the network.
We exhibited our works and campaigns during the Manthan Award - South Asia & Asia Pacific 2012 annual digital festival for development in India Habitat Centre, New Delhi. Kiran Mankala, Mohan Gupta and Vijay Bhasker from Hyderabad and Arpanesh Mani and Gaurav from Delhi supported the campaign. Thanks to Vijay Gupta of Mumbai in giving the leads for Delhi Volunteers.

We won our first national level award "eNGO Challenge 2012" for the Category "ORGANISATIONAL EFFICIENCY" at 9th Manthan Award South Asia & Asia Pacific on 1st December, 2012 at India Habitat Center, New Delhi. Received award from Mr. Munaf Hakim - Chairman of State Minority Commission, Maharashtra.
We thank Digital Empowerment Foundation for recognizing our efforts and awarding us eNGO Challenge 2012 Award.
2013 - Year of Exploring ...
Conducted Three
Cancer Awareness
Workshops for Students, Parents and community members of Kishan Bagh, Ranjan Colony-Nawabsahab Kunta, Uddam Gadda, Hyderabad. Organised by
Prajwala
, School staff members Feb, 2014.
Our presentation in Global Innovation Forum has opened a new window of opportunity to explore and move forward with new partnerships and work activities.
Rajendrasinh
Parmar of
GSECL who met us in Global Innovation Forum has given an opportunity to conduct Healthy Living Workshops in their company with the support Vijay Jani through CSR approach.
Since Noncommunicable diseases (NCDs) kill 41 million people each year, equivalent to 71% of all deaths globally. Cardiovascular diseases account for most NCD deaths, or 17.9 million people annually, followed by cancers (9.0 million), respiratory diseases (3.9million), and diabetes (1.6 million).
We started including NCDs in our sessions by raising awareness about how eating healthy food and other healthy practices can protect us and family members from diseases.

Conducted "Healthy and Happy Living for All" workshops under CSR activity for "Gujarat State Electricity Corporation Limited" in the month of January, 2013 as Phase I. Delivered multiple sessions for the Employees, Family members, Students and Villagers in Gujarat.
Santharam Madaka, Vijay Bhasker Yetapu and Ujwal Srirangam from VChangeU attended and presented the sessions.
Presented a paper titled "TOBACCO-FREE WORLD: AN INNOVATIVE AND CREATIVE APPROACH FOR TOBACCO CONTROL" at the "2013 Society for Research on Nicotine and Tobacco Annual Meeting", held in Boston, MA, during March 13th to 16th, 2013.
Vijay Bhasker Yetapu and Ujwal Srirangam from VChangeU attended the conference.
Conducted
"Healthy and Happy Living for All"
workshops under
CSR activity
for
"Gujarat State Electricity Corporation Limited"
in the month of April, 2013 as Phase II . Delivered multiple sessions for the Employees, Family members, Students and Villagers in Gujarat.
Vijay Bhasker Yetapu
and
Kiran Mankala
from
VChangeU
attended and presented the sessions.
Delivered a talk on "Tobacco Free Homes - A Creative approach for Tobacco Control" at "19th Conference of the International Union Against Tuberculosis and Lung Disease" (The Union), Africa Region held in Kigali, Rwanda during 20 - 22 June 2013.
We collaborated with
Jambo Charity organisation,
Kenya to execute our campaigns and we have supported a school run by
Jambo Charity
, in every possible way and we will continue to extend our support in providing the kids the required attention, life skills, and education so they can build a future free from the injustice of poverty.
Presented two papers entitled
"Tobacco Free Students and Youth"
& "
Towards a Tobacco-Free Companies"
at the
"10th Asia Pacific Conference on Tobacco or Health (APACT2013)"
, during
August 18-21
at Makuhari Messe, Chiba, Japan.
Received scholarship and presented a paper in the "International Conference on Public Health Priorities in the 21st Century: The Endgame for Tobacco!" held in New Delhi - During 10th to 12th Sept, 2013.
Conducted "Healthy and Happy Living for All" workshops for "Exel Rubber Limited" during 02-Dec to 16-Dec-2013. Delivered 20 Sessions for the employees of five manufacturing plants located in Hyderabad and Anantapur.
Lets Make Change Contagious!
2014 - Year of Evaluating ...
We started evaluating impact of our work and its outcome and continued to raise awareness on disease control by preventive approaches through lifestyle changes.
Conducted Four Cancer Awareness Workshops for Students, Parents and community members of Kishan Bagh, Ranjan Colony-Nawabsahab Kunta, Uddam Gadda and Singareni colony - Saidabad, Hyderabad. Organised by Prajwala, School staff members during 4th Feb to 22-Feb, 2014.
We could witness over 600 members have quit their addictions and many others have decided to give away their addictions at the earliest during our CSR activity.
The
Team Leads
and
Supervisors
have decided to lead the movement in making
Tobacco Free Work Force
in their departments.
The Heads of the Power Plant have released notices and circulars to all employees and the shop owners on prohibition of smoking and Tobacco Spitting in public places and to ban the sale of Tobacco products in their respective power plants and residential communities.
Family members who attended our workshops have understood how a healthy lifestyle can produce long-term benefits.
Our sessions have made huge impact in conducting multiple sessions for the second consecutive year and covering maximum possible communities living nearby GSECL power plants.
Awareness through Creative videos and posters along with effective presentation in regional language has helped in achieving a better outcome.
The success of these workshops attributed to conduct similar workshops in many other companies.
We have evaluated a Toll Free Number 1800 200 4114 for additional support in providing the De-addiction solutions. In a year we have received over 1000 calls related to Tobacco and Alcohol addictions and depression.
Conducted over 1200 sessions on "Healthy Living" in various Schools, Colleges, Universities, Villages, Government organisations and in Public & Private Limited companies.
Participated and supported World No Tobacco Day 2014 campaign organised by

Nasha Mukti Yuva Sankalp-NMYS

, Bhubaneshwar, Odisha.
Conducted 2 sessions on "Healthy and Happy Living" workshop for trainee sub-inspectors of Gujarat and Goa undergoing training at Gujarat Police Academy, Karai. 10th July, 2014.

Conducted a
"Healthy and Happy Living"
session as Guest Speaker in
Pandit Deendayal Petroleum University
for students of School of Petroleum Management on 11th July, 2014.
Conducted 4 sessions on
"Healthy and Happy Living"
workshop for
State Reserve Police Force (SRPF)
- Group1 and Group9 in
Vadodara, Gujarat
.
12th and 13th July, 2014.
Received scholarship for the "45th Union World Conference on Lung Health" held at Centre de Convencions Internacional de Barcelona, Spain - During 28th October to 1st November, 2014.
Presented our paper "Healthy and Happy Living for All" in Tech For Seva a Socio-Technical Conference on Inclusive & Sustainable Development held in "National Institute Of Tourism & Hospitality Management", Hyderabad. During 12th & 13th Dec, 2014.
Received scholarship and presented a paper on "Tobacco Free Workplaces: A CSR approach for Tobacco Control in India" in the "3rd National Conference on Tobacco or Health", held in Tata Memorial Hospital, Mumbai - During 15th & 16th December, 2014.
Prior to start our research on
Longevity of life
we have conducted
"Long Living"
workshop for
"Tata Elxsi Ltd
" on 17
th
and 19
th
December, 2014. Delivered 6 Sessions for the employees of
VCL
and
IDE
departments in Mumbai and Pune.
2015 - 2017 - Years of Researching ...
When we were young, we thought we would live forever, and so would our friends and family members. Now, as some of those closest to us are passed away, we become very aware of our own mortality. Started our research on Longevity Study.
Conducted
"
Healthy and Happy Living"
workshop for community members of
Balreddy Nagar, Near Tolichowky, Hyderabad
.
Session organised by II year BSW students of Roda Mistry college of social work.


Our research on "Longevity" will promote healthy ageing through simple lifestyles changes and acceptable approaches for longevity of life.
We believe that longevity can't be achieved by breakthroughs in the medical laboratories, it all depends on how we live our lives.
Conducted over 60 sessions on "Longevity" in various Schools and communities as part of our research. Our aim is to extend the life span through healthy aging.

Conducted Cancer Awareness Workshop for Students, Parents and community members of Kishan Bagh, Kala Pattar, and members of 2 other communities in Hyderabad. This is fourth consecutive year of conducting cancer awareness workshops partnering with Prajwala organization. 5th Feb, 2015.

Conducted "Long Living" workshop for studnets of "Sri Ramakrishna Degree College" Nandyal, Andhra Pradesh on 28th Jan, 2015.
Received scholarship and presented our paper "Tobacco Terminator" in "16th World Conference on Tobacco or Health" held in Abhu Dhabi, from 17th to 21st Mar-2015.
Our paper "A good sleep makes you younger by the day" got selected to present in "3rd International Sleep and Breathing Conference" held in Barcelona, Spain from 16th to 18th April 2015.
Organised awareness event in association with FOCA - Foundation for Oral Cancer, IDA - Indian Dental Association on "World No Tobacco Day" in Hyderabad on 31st May, 2015.
A study published in
Nature
journal on 19 June 2015
"
Characterizing Social Interaction in Tobacco-Oriented Social Networks: An Empirical Analysis"
has listed 'VChangeU' work on Tobacco Control with maximum interactions comparing with other tobacco-related fan pages such as 'Quitnet' and 'BecomeAnEX' fanpages.
Ref:
https://www.nature.com/articles/srep10060
The
VChangeU
Facebook pages on tobacco control stood in the top 3 most 'liked' Facebook pages in the world. Though we have done very little effort in utilising the power of social media our work got recognised by scientific research agencies.
Presented our work on "Long Living" at "Indo-Global Healthcare Summit & Expo 2015" held in Hyderabad from 23rd to 26th July, 2015.
Conducted
"Long Living"
workshops for
"DQ Entertainment Ltd"
between 11
th
Dec, 2015 to 18
th
March, 2016. Delivered 20 sessions for the associates and CSR team members in Hyderabad.
Conducted "Long Living" workshops for "Exel Rubber Limited" Hyderabad in June 2016. This is second year of conducting our workshops for this company.
Conducted "Long Living" workshop for
2
nd
Year MTech students of HSE group in
"University of Petroleum and Energy Studies (UPES), Dehradun" in July, 2016.
Supported Pragathi Nagar community in Tobacco Free Initiative. The only community in Hyderabad with over 40 thousand population and has no single vendor or shop selling Alcohol along with ban on Aerated Drinks. Public smoking is completely banned in the community.
Conducted awareness session on "Long Living" in Governement School of Pragathi Nagar communitiy.
2018 - Year of Sustaining ...
Our paper "Tobacco free companies - a corporate social responsibility approach" selected for "17th World Conference on Tobacco or Health" held in Cape Town, South Africa from 7th to 9th Mar-2018. Ref: www.wctoh.org
We started our initiative Walk4Health as framework module of Longevity4All. Walk4Health initiative is a step towards better health, beyond all the physical health benefits, walking is great for social life and mental health. A worldwide campaign to encourage more and more people to act for better health and understand nature to its core.

To improve public health and deliver a sustainable physical fitness activity by engaging local communities with simple lifestyle changes that can have a positive impact on health and quality of life.
As the current generation is spending less time in outdoors than previous generations, parents too are engaging kids in shopping malls and cinema halls which will have a detrimental impact on their development. To overcome this, we are encouraging the community members by providing required information to find the best parks, gardens and forests that are wonderful to walk, easy to locate, and convenient to get around to act for wellbeing of their entire family.
Our paper
"FOOD FOR HEALTH AND SUSTAINABLE LIVING"
has been selected for Oral presentation at
International Conference on Nutritional Science and Food Technology
under the "Track 11: Food Safety and Security Challenges" held in Rome, Italy from 02
nd
& 3
rd
July 2018.
Walk4Health stall at Seva Mela event organized by CYKUL at Gachibowli Stadium on 18th August.

Biz Brand Pitching Session During Digital Marketing Summit 2018 organized by iDoneSEO on 16th December in Hyderabad. Shared our experience of ranking websites without doing any SEO & SMO and still getting on top among all major search engines.
2019 - Year of Marketing ...
Since inception of VChangeU, we haven't engaged in any sort of direct marketing. Though we have received several awards and international recognitions we have not marketed our activities till date. As we will be completing our decade long journey of true non-profit activities, we will start our marketing and branding of organisation from October 2019.
Walk4Health stall at Seva Mela event organized by CYKUL as Republic Ride 2019 at Gachibowli Stadium on 19th January.
Delivered a talk on "Social Media for Tobacco Control: A case study" and presented e-poster on "Tobacco Impact on Climate Change: Towards Tobacco-Free Planet" and "Tobacco Free Homes: Towards Tobacco Free Communities" at 4th National Conference on Tobacco or Health held in Tata Memorial Hospital, Mumbai from February 8th to 10th 2019.
Delivered two talks "New Age Addictions, A Menace in progress" and "Tobacco Control in Digital Age" in "2nd International Conference on Addiction Research & Therapy" held on May 13, 14 2019 in Prague, Czech Republic.
Ref: http://addiction.alliedacademies.com
Delivered a talk on "Eat for Health and Sustainable Living" in "SCON International Conference on Food Science, Nutrition and Public Health" held in Singapore from 27th to 28th June 2019. Ref. http://foodscience.scholarenaconferences.com
Our project Longevity4All made it to the finalists under Social impact category in "27th HYSEA Innovation Summit & Product Award 2019" held on 1st August in HICC Novatel, Hyderabad. We are the only non-profit competed with four other profit entities in the finals. Ref. https://hysea.in/27th-annual-summit
Winner of
"Ideathon 2019 Telangana Award"
for the initiative
"Garbage2Garden"
under category
"Non-Profits"
on 2nd Oct, 2019 at IIIT Hyderabad
. Organised by
AccelerateSD and
SAHE
under the initiative Replace Plastic.
Four days of raising awareness, networking, scientific sessions, exploring ideas from delegates all over the world at T
he Union World Conference on Lung Health. Community Connect – Spoorthi Vedika
was like a platform to celebrate our work. Happy to get support from VChangeU volunteers
Saikiranvarma Atmakuru,
Chetana Reddy
,
Sathvik Gadari
,
Jyothika
,
Kiran Kumar Mankala
,
Manikanta Siddu
. Our creative artwork portraying Tobacco impact on climate change was well received by delegates of the conference and public who witnessed our work during 4-day conference.Good to see
Parasuraman Subramanian
making it to community connect. Thanks to
GDR Mohanrao
for making the artwork for my concept,
KGS Bhishma Charyulu
for bringing life to the concept,
Sobharam Madaka
for the creative support in designing many of the artworks that were displayed in our stall.
Showcased our "Creative work on Tobacco Control and Air Pollution" during 4-day "Spoorthi Vedika: Community Connect" space during "50th World Conference on Lung Health" held from Oct 30th-November 2nd, 2019 in Hyderabad, India. Received Scholarship to attend full conference beyond presenting two themes during the event days.
Over 6000 delegates from more than 130 countries and brings recognised global experts, political leaders, VIPs, the United Nations family, doctors, researchers, nurses, TB survivors and national and international media – were presentat the event.
Our idea in saving water of over 24000 litres [8000 ltrs per year] as an individual from past 3 years has won scholarship to attend and share our ideas during the training program on
"Water Woes - Understanding Urban Water Management and Sustainability"
held in
@Anil Agarwal Environment Training Institute (AAETI)
, Nimli, Rajasthan during November 12 - 15, 2019.
We thank CSE for providing the opportunity to participate in Training programme on Water Woes at AAETI campus.
We are living in digital age and digital marketing has become a way forward to promote products, services and increasing the value of a brand as whole. Delivered a talk on
"Secure the Future Digitally: A way forward"
during
7th Digital Marketing Summit
organized by
iDoneSEO
at @91 Springboard -Kondapur, Hyderabad on 23rd November, 2019. Thanks to
Chakrapani Anumula for the opportunity given to share our experience of ranking websites in search engines without SEO.
Presented paper entitled
"Freedom from Stress: Towards A Disease-Free Life"
in "
6th International Conference on Stress Management - ICSM 2019"
held in Hyderabad, India from 29
th
& 30
th
Nov 2019. Introduced Longevity4All framework modules to reduce stress and depression.
Ref:
http://isma.org.in/icsm2019
2020 - Year of Mentoring ...
As we have entered 11th year of delivering change, we are looking forward to train passionate youth to be Change Agents under the initiative Creative Mentor to cover over 100 schools and colleges per year apart from covering corporates which is our revenue model.
Received complimentary pass and participated in
"3rd edition of Healthcare Product
Summit 2020"
conducted by
Infocusrx
now
IMC
, which was held on 25th January, 2020 at Sultan-Ul-Uloom Education Society, Hyderabad.
The summit saw the best brains of the industry coming together on a common platform and share their
ideas. We thank
Mr. Vishwanand Govindaraju
for the given opportunity and happy to meet
Colonel Gautam Guha
and
witnessed his transformational
journey of
Diabetes and Obesity
Reversal
.
Participated in Young India Symposium 2020 Hyderabad event on Youth for United Nations Sustainable Development Goals on Sunday, 26th January, 2020 conducted by Literacy Helping Hands, had wonderful time in witnessing young minds working on innovative solutions to address SDG's. We thank founder of LHH,
Akshay Kumar Cheedalla and his team for inviting us to the event as
Jury member and Guest Speaker.
Our initiative
"Longevity4All"
got shortlisted as finalist for
"6th eNGO Challenge 2019"
in the Category
"Healthcare & Wellness"
. Award Gala held on 1
st
February, 2020 at EROS Hotel, New Delhi.
We thank
Digital Empowerment Foundation
for recognizing our efforts and shortlisting us for eNGO Challenge 2019 Award. Ref:
http://engochallenge.org/finalists-2019-2
Through our workshops and sessions, we have reached over 7Lakh population directly.
Reached over 3Million people worldwide through our websites.
It was our privilege to attend a session conducted by Mr. Vijay Bhasker, Founder of VChangeU on "Happy and Healthy Living" in our college. During his session he shared with us the adverse effects of consumption of tobacco, alcohol, Sugar and the way Cellular Phones and its radiations harms our body. The whole session was very insightful, and student's active participation and interaction made it a huge success.
Varsha Pathai
Student, SPM- Pandit Deendayal Petroleum University.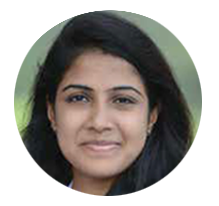 VChangeU, a non-profit organisation addressing various social causes with a unique concept of enabling preventive health care services accessible and affordable to everyone in the society. Longevity4All initiative is well designed program that will encourage people to lead a happy and healthy life.
Dr.Dilip Kumar Acharya
MS, FICS, FAIS, FMAS, FIAGES, FALS
Hon.Secretary- Cancer Society of Madhya Pradesh
Secretary Trustee-Indore Surgeons Research Foundation
Sessions conducted in our manufacturing units could able to bring the change in Tobacco and Alcohol addicts in giving up their addictions in big numbers in every single session. We will be inviting the VChangeU team again for conducting similar workshops for our new units soon.
Prasad Raju,
Manager, Exel Rubber Limited.