Unique Approach
Starting with naming our organisation name to executing our objectives we always remained unique. Though our primary area of work is health, none of our organisation members are from medical fraternity. We believe that with dedication and passion we can delivers better outcomes irrespective of our qualifications. Thinking globally and acting locally has helped us in scaling up our activities.
Innovative and Creative Campaigns
Innovation is not necessarily for business, even non-profits can create something to deliver and address the social causes for a better outcome. Most of our activities are planned with innovative and creative approach. We have designed number of Anti-Tobacco, Anti-Alcohol and other awareness posters and campaigns with innovative ideas to bring awareness among younger generation.
Scientific and Evidence-based Approach

Starting from our first year in 2010 till 2019 we have received acceptancy from several National and International agencies for our scientific and evidence-based approaches and outcomes. Our work Tobacco awareness through social media got recognised and published in scientific report of Nature Research journal.
Organisational Efficiency
Till date all our activities and campaigns are executed from home office. We believe that we can be more productive and efficient in reducing the administration cost and address the causes to produce optimal results.
Pan India Reach

Though we are in Telangana, we have covered 7 states and 28 districts across India with our campaigns and activities. We believe that we need to accept challenges to move forward, regional barriers will hinder our activities and in delivering desired outcomes.
We collaborated with Jambo Charity organisation, Kenya to execute our campaigns and we have supported a school run by Jambo Charity, in every possible way and we will continue to extend our support in providing the kids the required attention, life skills, and education so they can build a future free from the injustice of poverty.
Scholarships for National and International Conferences
Since our inception in year 2010, we have received 5 National and 5 International Scholarships for our work on health which includes 2 times scholarship awardee for
15
th
a
n
d
16
t
h
"
W
o
r
l
d
C
onfer
e
n
c
e
on
T
o
b
acco or
H
e
a
l
th
"
,
"
I
n
t
e
rna
t
i
onal
C
on
f
e
r
e
n
ce
on
P
u
bli
c
H
e
a
l
th
Pr
i
o
r
i
t
i
e
s
i
n
the
21
st
Ce
n
tur
y
:
T
h
e
En
d
g
a
m
e
for
T
o
b
acc
o
!
",
"45
th
Union World Conference on Lung Health",
and "SCON International Conference on Food Science, Nutrition and Public Health".
3 times scholarship awardee for 2nd, 3rd and 4th "National Conference on Tobacco or Health", "Tech For Seva" a Socio-Technical Conference on Inclusive & Sustainable Development, and for "Indo-Global Healthcare Summit & Expo 2015".
CSR partnerships and Workshops - Small Investment, Big impact

We have partnered with GSECL – Gujarat State Electricity Corporation Limited, for 2 consecutive years 2013 and 2014 to support their CSR initiatives.
We have partnered with
Exel Rubber Limited
and
Ace Tyres Ltd
, Hyderabad for supporting their CSR initiatives.
We have associated with "Tata Elxsi Ltd", Bangalore for conducting awareness drive in several development centres in India.
We have associated with "DQ Entertainment Ltd", Hyderabad for conducting awareness drive in several development centres in Hyderabad.
Technology Driven

Technology is our driving force in delivering the social change. We believe that technology will continue to play an important role in bringing social change.
We support several national and international agencies in providing required data and information for their project works.
We have over 440 websites to spread our awareness activities in the areas of Health, Education, Environment and many other social causes we address.
Awards

Winner of "eNGO Challenge Award 2012" for the Category "ORGANISATIONAL EFFICIENCY" at 9th Manthan Award South Asia & Asia Pacific 2012.
Recognition

"Tech For Seva", 2014.

Winner of
"Ideathon 2019 Telangana Award"
for the initiative "Garbage2Garden" under category
"Non-Profits"
on 2nd Oct, 2019 at IIIT Hyderabad
.
YEARS OF DELIVERING CHANGE
10 Years of Understanding, Learning, Exploring and Evolving...
Conducted workshops in several Schools, Colleges,

Universities, Villages, Government organisations and in Public & Pvt Ltd companies.
Received
2
State level and 1 National Award for our work.
Received
5 National and 5 International Scholarships for our work on health
.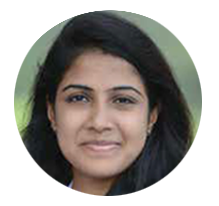 It was our privilege to attend a session conducted by Mr. Vijay Bhasker, Founder of VChangeU on "Happy and Healthy Living" in our college. During his session he shared with us the adverse effects of consumption of tobacco, alcohol, Sugar and the way Cellular Phones and its radiations harms our body. The whole session was very insightful, and student's active participation and interaction made it a huge success.
Varsha Pathai
Student, SPM- Pandit Deendayal Petroleum University.
VChangeU, a non-profit organisation addressing various social causes with a unique concept of enabling preventive health care services accessible and affordable to everyone in the society. Longevity4All initiative is well designed program that will encourage people to lead a happy and healthy life.
Dr.Dilip Kumar Acharya
MS, FICS, FAIS, FMAS, FIAGES, FALS
Hon.Secretary- Cancer Society of Madhya Pradesh
Secretary Trustee-Indore Surgeons Research Foundation
Sessions conducted in our manufacturing units could able to bring the change in Tobacco and Alcohol addicts in giving up their addictions in big numbers in every single session. We will be inviting the VChangeU team again for conducting similar workshops for our new units soon.
Manager, Exel Rubber Limited.